Summer holidays made easy!
It's that time of year again, a whole 6 weeks of activities, food and entertainment needs to be thought out whilst your child's off from school for the summer holidays. The real worry however, can come from having to fund it all, from child care to family trips out.
We're here to help you!
Here are some activities and treats you can do with the kiddies this summer that don't break the bank!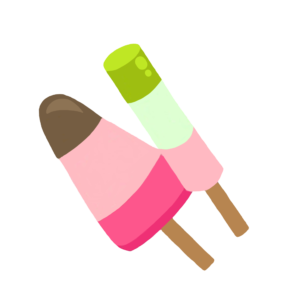 Ice lollies
On a hot, sunny day there is nothing better than sitting in the garden with an ice lolly, and with the gorgeous weather recently, you could be eating your way through multiple packets of them! Making your own ice lollies however costs you very little, is really fun for the kids to do and can taste even better than shop bought!
All you need to do is buy an ice lolly mould (you can buy them in most supermarkets or IKEA), pour in some fruit cordial and water, or even lemonade, and freeze! After a few hours they're ready to enjoy!
TOP TIP: Why to add some chopped up strawberries or raspberries for even more flavour!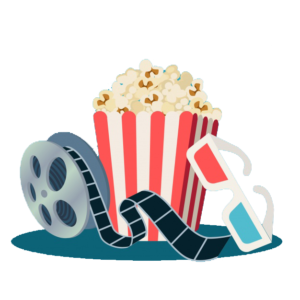 Movie days
'They cost how much?!'.. That's what many think when they see the price of cinema tickets nowadays. From the comfort of your own home, you could enjoy a film without the big price tag, the annoyingly loud popcorn eaters and the women needing to get up for the toilet every five minutes.
Grab the popcorn, some cushions, make a little den in your front room, and enjoy day of watching DVD's all snuggled together as a family! It's fun for the kids to be involved in creating a den, and saves you money of needing to buy cinema tickets.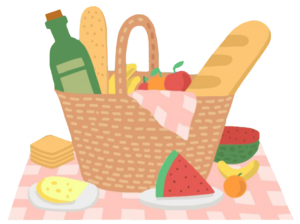 Picnics in the park
We're all loving the sunny weather this summer, and what better way to spend the day than in the park! Pack up some sandwiches, snacks and the football, and head out to the park. It's easy to spend a whole day there as long as you've got enough treats to keep them energised and balls and bats to play with; even better, a whole day outside in the fresh air playing means they'll drift straight of to sleep when they're home!
TOP TIP: Make it a play date! Invite some school friends and their parents to make the day even more fun!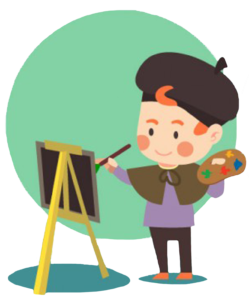 Become an artist
Okay so be prepared to have to clean up after this one.. Every kid loves to paint and draw, especially when they're given the chance to use all different glitters, glues, gel pens! This doesn't need to cost a lot, as you can bulk buy paper, paints, pens and stencils from discount stores or when they're on offer at the local supermarket. Give your child a theme (animals, flowers, sports, family) and let their imagination run wild!
It'll keep them busy for a few hours and at the end of it you'll have something to put on the fridge!
TOP TIP: Cut a bin bag down one side and fold it out flat to use as a table cover. Once the kiddies are done being creative, you can simply fold up the bin bag and stick it in with the rubbish!
So there you have it, a few ideas to keep the kids occupied this summer without emptying your wallet.
We'd love to know what you get up to this summer and if you've got any good money saving tips for other families; share them with us on Facebook by tagging us using @DerbyshireCB
If you are struggling to finance the summer holidays, with the added pressure of finding affordable child care, the larger food bill and petrol, why not apply for a loan to help cover some of the costs. We offer loans from as little as £100, with no hidden costs and low interest rates.
Apply online today or ring an advisor for more information at:
01332 348144
Follow us on:
Facebook – @derbyshirecommunitybank
Twitter – @DerbyshireCB
Linkedin – @Derbyshirecommunitybank