Never has getting a loan from us been easier with the launch of the new e-signature process for signing your loan agreement. YES, it's in place NOW, the all new E-SIGNATURE through a company called Signable.
NO MORE waiting for your loan agreement to come through the post, having to post it back or come into a branch to drop it off. It couldn't be any easier, all you need is an email and once your loan has been agreed you will receive an email that looks like this: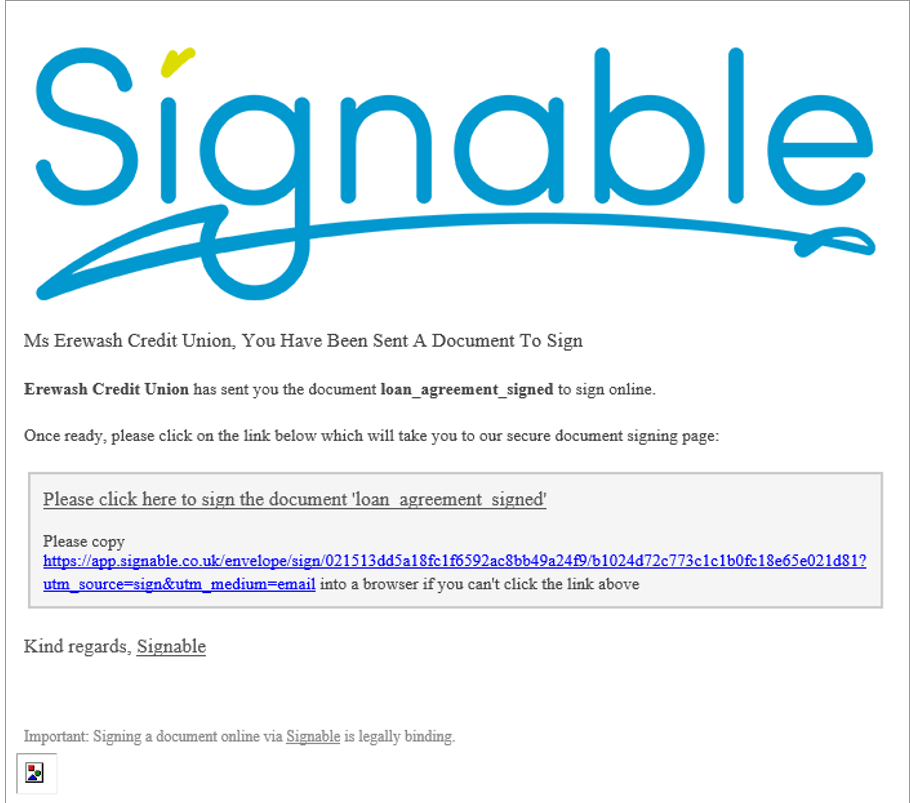 Then it's really easy, just click the link and your loan agreement will open up for you to read, you MUST check you are happy with the contents and then sign where indicated. This will look something like this: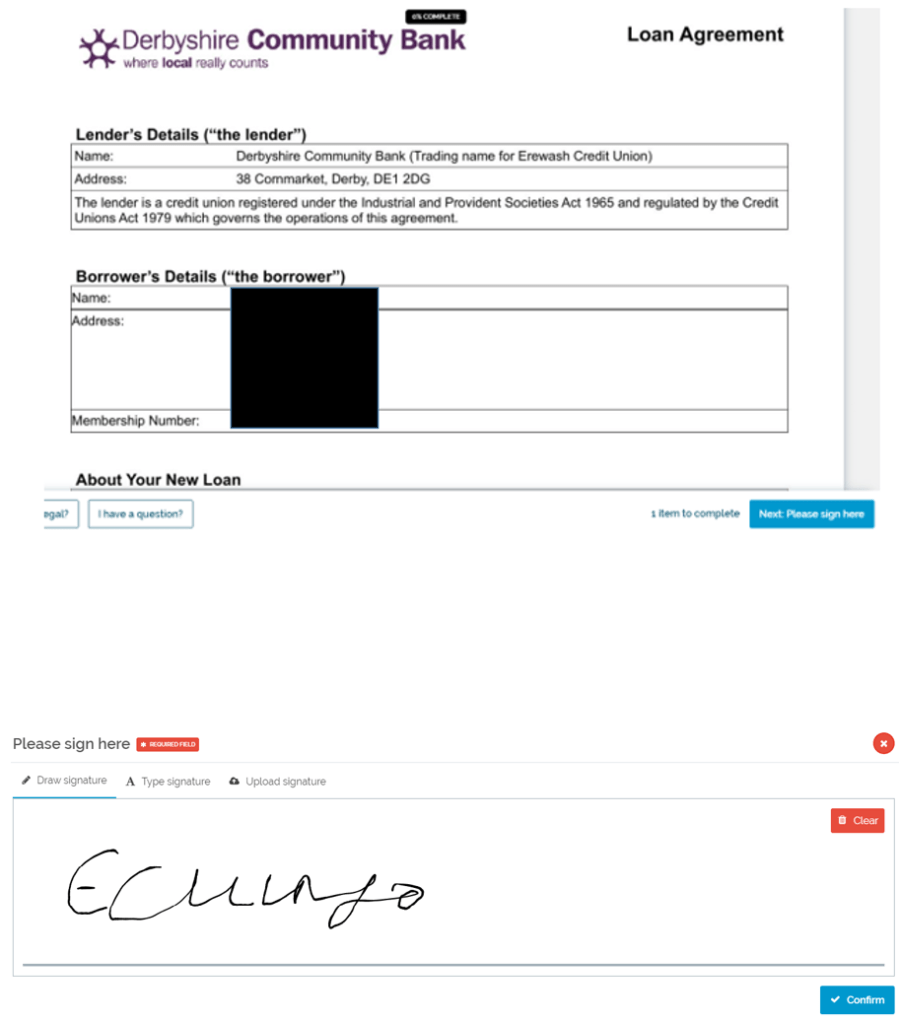 Make sure your loan agreement contains your correct details, the right loan amount, APR and that you are happy to comply with the terms and conditions of the loan. Once you are happy sign the loan and confirm. If you have done it correctly you will see the following image which confirms that we have received your signed loan agreement.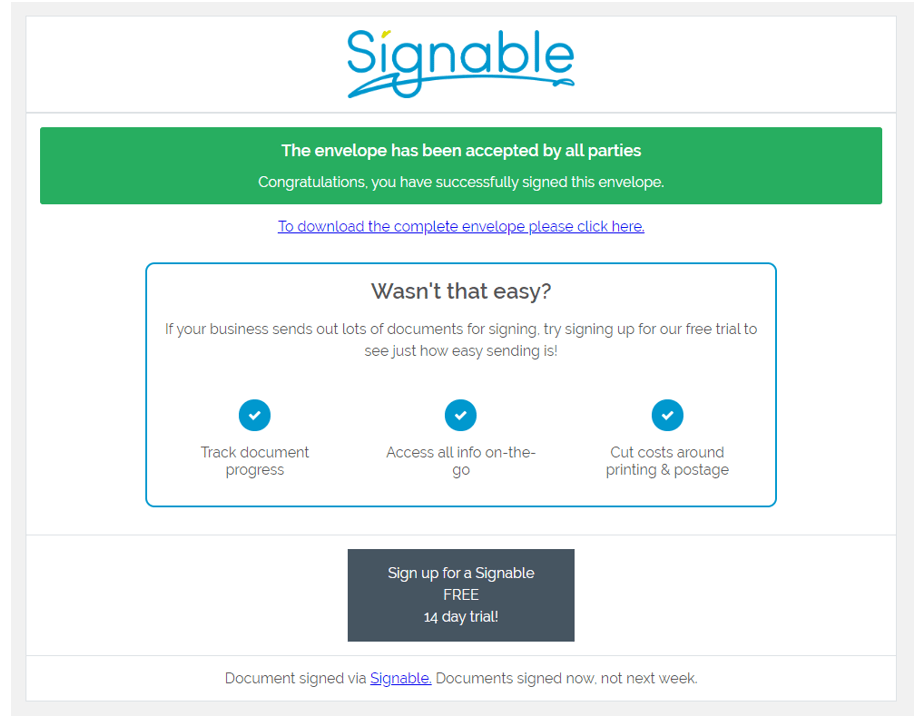 You will receive an email with a copy of your loan agreement. Please ensure you keep it for your records: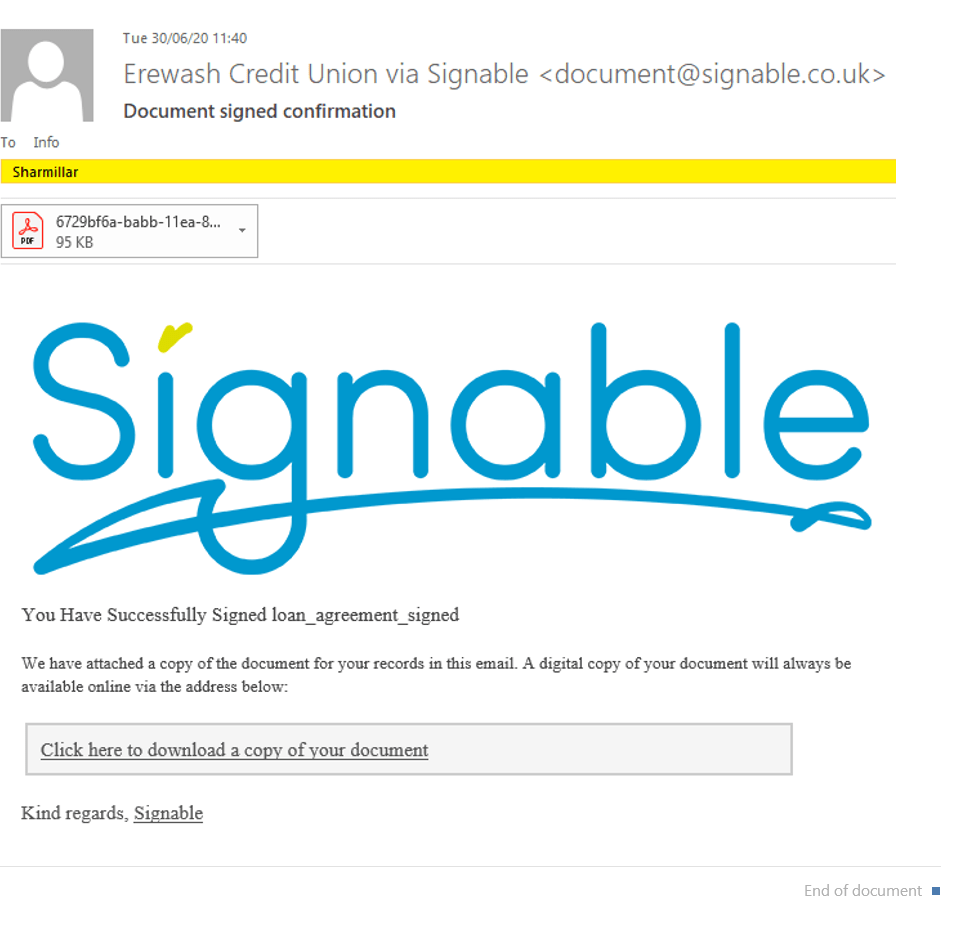 And 'wasn't that easy'!?!
Now all you have to do is wait for the funds to be paid into your bank account, usually that day but it can be the next day depending on what time the agreement was signed.
We'd love your feedback, so if you've had chance to use this already then let us know what you think?