The 21st June marks the start of Summer, so whose Summer ready?
I'm certainly ready for some good weather, some barbecues in the garden and some days out with friends and family!
In fact if it's allowed I'd go so far as to say I'm ready for a holiday; that involves a plane; for at least a fortnight; somewhere with some sun, sea and sand! Oh and the odd cocktail or two!
Somewhere where we can forget the last eighteen months, let our hair down and just relax.  Wandering through quaint villages, idling the day sat in little cafe's watching the world go by and soaking up the local history and culture.
In fact I'm so ready I have my stack of books on my kindle lined up in anticipation of the big read!! Oh yes, I love laying on the beach or by the pool, with a cold drink and a book to immerse myself in.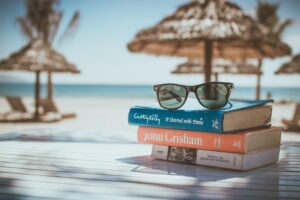 So where would you go if travel restrictions allow?
A Greek island will do nicely for me, not too far to fly, great traditional food and a relaxing atmosphere.
So if like me you fancy a foreign break, or even a UK vacation but don't have the funds, then check out our loan products on www.dcbank.org.uk/loan/ or if you prefer to save before you buy then look at our savings products at www.dcbank.org.uk/savings/
Lets hope Summer 2021 turns out to be the best yet!
Are you Summer Ready?