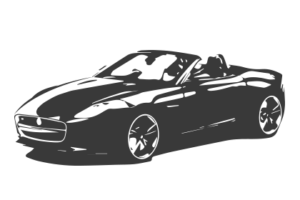 Car Finance Derbyshire
Are you looking to buy a new or used car?
Do you live or work in Derbyshire?
Are you looking for a great loan rate?
Do you need to borrow between £7,500 and £15,000?
If you answered YES to all of these questions then look no further:
Derbyshire Community Bank is currently offering a great personal loan rate of:
3.9% APR for loans of between £7,500 and £15,000 which is highly competitive with the banks.
We might not be as fast as the banks in giving you a decision but here are 5 reasons why you might consider getting a car loan through your local community bank:
No bankers bonuses
No big 'Fat Cat' shareholders – we are run for the benefit of our members, not shareholders.
No hidden charges or penalties for repaying early
Highly competitive loan rates
Local money staying in the local community to support those who cannot access high street financial services
We can't process your loan in 2 minutes! It might take up to 2 days*, but that's because we use people (not computers) to process your application and we are careful about assessing loans professionally and lending sensibly.
All loans are subject to an affordability and credit check. We do consider people for loans who do not have a perfect credit history so long as any adverse credit history isn't recent and you've since been managing your finances appropriately.
APPLY for a loan now.
*Times may vary during busy periods such as the run up to Christmas when we are our most busiest.