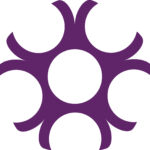 Dear Member,
Notice of Annual General Meeting 2017
The 2017 Annual General Meeting of Derbyshire Community Bank (trading name for Erewash Credit Union) will take place at Derby Cathedral, Derby on Tuesday 21st February at 6.00 pm.
AGENDA
Minutes of the previous AGM read and approved
Chair Report
Treasurer's Report
Auditor's Report
Declaration and recommendation of dividend
Supervisory Committee Report
Appointment of Auditors
Elections of Officers
Any Other Business
Please let us know by email at info@dcbank.org.uk if your attending so that we can provide sufficient refreshments.
Nominations
All nominees for election to any office within the credit union must be a member over the age of 18.
Nominations should be in writing and signed by a proposer and seconder who should also be members of the credit union; it should also be signed by the nominee.
Nominations should be received at least 14 days before the date of the meeting. If, by the time the meeting commences, there are still vacancies remaining, the chair can call for nominations from the floor. The nominee must consent and the nomination must also be seconded from the floor.
Nominations for the Board of Director and Supervisory Committee must be received by 5pm on Monday, 6 February 2017.
If you would like to submit any questions in advance, please send them for the attention of the Chief Executive Officer at manager@dcbank.org.uk
Chairs Annual Report – AGM 2017