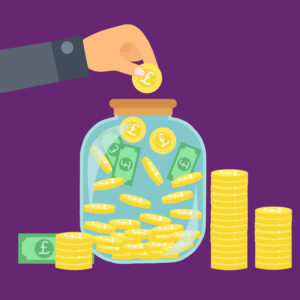 How to be a smart summer saver!
Summer can be stressful, with the extra costs of keeping kids entertained, going away on holiday and even increased food bills from everyone being at home! But do not panic, here are 5 of our summer money saving tips, to help make your summer enjoyable and cheaper!
TIP 1)
If you're going away on holiday and planning on renting a car abroad, reserve one for a mid-week pick up! Picking up a rented car on a weekend can be 10% more expensive than a weekday, so save yourself a few pounds and choose a weekday!
TIP 2)
Taking the kids to the local leisure centre in the summer holidays is a must! Tennis, swimming, squash, take your pick! But choose your day to go wisely! Wednesdays are commonly the slowest days for public clubs, so look for discounts online and head out for some exercise.
TIP 3)
Love the thrill of a fast rollercoaster? Or are you more of a haunted house fan? You can save up to 25% on theme park tickets by pre-booking them online. So get looking now!
TIP 4)
Redecorating your bedroom or painting the garden fence, DIY is a summer essential! Buy the tools you need to get the job done a week before Father's Day, as retailers often reduce their prices by up to 50%! GO GO GO!
TIP 5)
It may seem obvious, but for many, hanging wet laundry outside to dry is something few do. Reducing the amount you use your dryer, and letting the wind gently dry your laundry instead can save you lots of energy and cut down your electric bill!
We hope these simple tips help you save a few pounds over the summer period, and we'd love to hear any tips and tricks you've got!
Keep up to date with us on:
Facebook – @derbyshirecommunitybank
Twitter – @ DerbyshireCB