Understanding how to budget whilst at University
As September rolls around, so does either starting University or heading back for another year away from home. Making your Student Finance last until the end of the term can be hard, so here are some of our best tips to help you survive University on a budget.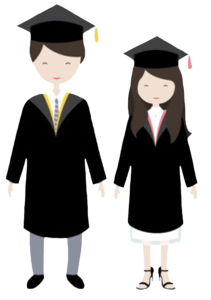 Income:
It's important to not solely rely on your Student Finance to get you through your terms at University; it's inevitable that during your first year away from home, managing your money, social life and the dreaded food bill just on your student loan isn't doable. We suggest you :
Not only does this help give you a few extra pounds in your bank each month, but also boosts your CV! Winner for both!
Apply for a year in industry with your course
Like before, applying for a year in industry with your course allows you to gain invaluable work experience and is a great addition to your CV. Not only this, it could also supply you with a whole year's pay! (Dependant on who you work for)
It's not the best solution for all, but applying for an overdraft with your bank can help you out when time's getting tough at the end of the term and you're in need of a few extra pounds to keep you going – but don't become reliant on this! Remember you will have to pay it all back!
Expenditure:
Knowing how much you spend each month is vital to be able to manage your money well and not cut yourself short at the end of the month! Here are a few ways to cut down your spends:
Studying at Uni means a fair few upfront costs, such as course materials like text books. A great way to help reduce these spends – as texts books can range from £5 all the way up to £60+ – is to find a second-hand version from an online retailer or from purchase one from previous university students. This will save you a vast amount of money and they work just as good as the original!
When you're running low on money, food and energy, a trip home is much needed. But the cost of getting the train or bus back home can be even more draining, and sore for your wallet. Apply for and purchase a rail card for 16-25-year-olds for only £28 a year, which will give you a third off rail fares – BARGAIN! Or a young person coach card for £10 a year for a third off coach fares. Travelling never felt so easy hey!
Ergh, yes the dreaded food shop! Now you're living away from home, you actually have to go out and buy your own food – no students don't just live off baked beans on toast! A great way to make sure you're spending the right amount on food each week is to make a shopping list and stick to it, this way you know exactly how much you're going to spend each week! Do not impulse buy as this is where the pennies start to add up!
Being a student means you have access to loads of vouchers and discounts. Signing up to UniDays gives you a huge amount of discount on so many different brands, from clothing and shoes to music and entertainment. You'll never need to pay full price for a pair of trainers again at Uni!
University is a great experience, not only for studying your favourite subject and enjoying the nightlife, but for learning vital life skills such as budgeting and saving.
We hope our some of these suggestions will help you save some money during your time away!
If you have any useful tips that you'd like to share, please make sure to post them on our Facebook wall!
To keep up to date with news, information and competitions, follow our social media channels:
Facebook: @derbyshirecommunitybank
Twitter: @DerbyshireCB